AWS A5.1 E7015
BS EN ISO 2560-B-E49 15-1 A
Type of Covering: Low Hydrogen Sodium
Welding Position: NF,H,HF,OH,V
Type of Current:  DC
Approvals: CCS, LR, ABS, BV,GL,DNV, NK, CWB,KR
APPLICATIONS:
Suitable for welding important structures made of low alloy steel with corresponding, grade of tensile strength, such as ships and heavy machinery.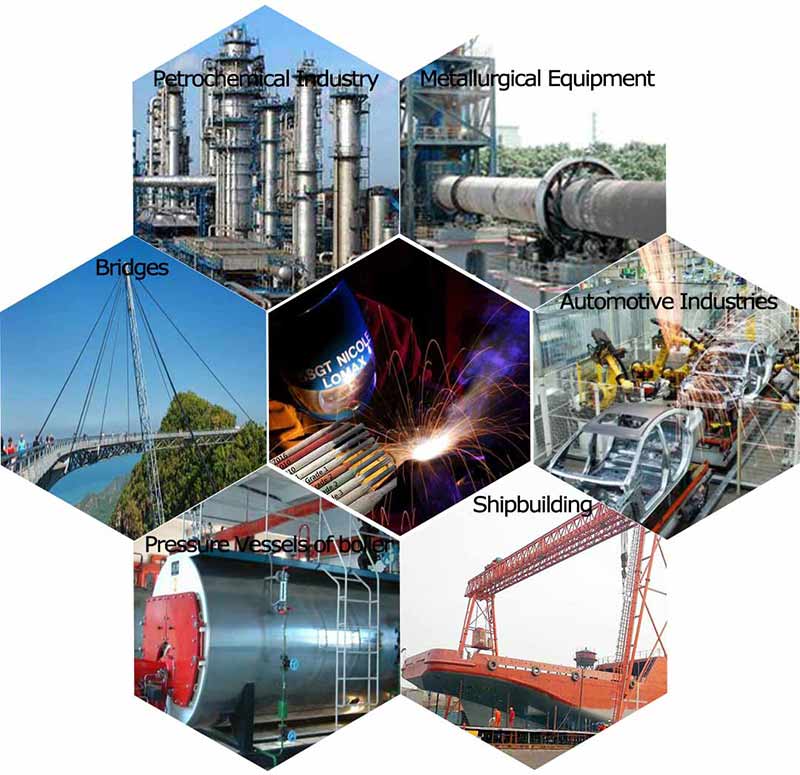 CHARACTERISTICS:
E7015 is non-alloy steel welding rod, the type of coating is alkaline, suitable for full position welding, DC reverse connection, It have excellent welding performance , not easy to produce magnetic bias blowing, welding molding details beautiful molding, good arc stiffness, arc is stable, little spatter, easy slag removal etc., weld metal has excellent plasticity, low temperature toughness and crack resistance. And designated products of the National welder competition.
Chemical Composition of Deposited Metal(%)

Mechanical Properties of Deposited Metal (AW)

Size& Recommended Current(AC≥70V or DC+)

Precautions:
1. Before welding, the welding rod needs to be baked at 350 degrees Celsius for 1 hour and used as it is baked
2. Before welding, rust removal, oil, moisture and other impurities must be cleaned for the welded parts
3. Adopt short arc operation and narrow path welding method.

Request for Quotation