Introduction of E7018-1 H4 welding electrode
E7018-1 H4 welding electrode is composed of a core wire and a flux coating. The core wire is made of mild steel and contains specific alloying elements such as iron, manganese, and silicon. The flux coating consists of various components, including iron powder, rutile, cellulose, and potassium compounds. These elements contribute to the electrode's performance and stability during the welding process.
E7018-1 H4 welding electrode offers several notable characteristics that contribute to its popularity among welders. Firstly, it has a low hydrogen content, which helps to prevent hydrogen-induced cracking in the weld metal. This is particularly important when welding high-strength steels or materials prone to hydrogen embrittlement. Secondly, it provides excellent weldability, producing high-quality welds with good penetration and minimal spatter. Additionally, the electrode offers good arc stability, allowing for smooth and controlled welding operations. Lastly, it has a high deposition rate, enabling efficient and productive welding.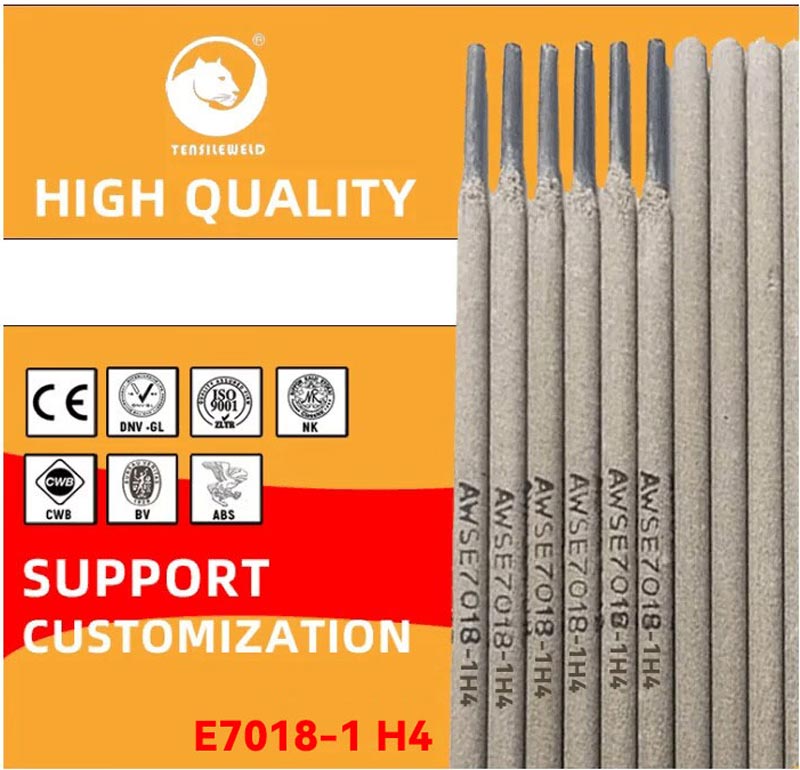 Request for Quotation